Children's Playground Equipment refers to the large-scale amusement equipment provided for children to play, and it generally points to indoor children's playground equipment. On the whole, children's playground equipment is divided into indoor and outdoor equipment. Indoor children's playground equipment is divided into naughty fort, block pool, puzzle park and so on. Outdoor equipment, including inflatable toys, mechanical equipment, more classification.
Recently, it is easy to see different kind of Trampoline Park appear in the everybody's eyes, especially in the popular social media like Tiktok, Twitter, Facebook and so on. Today, we introduce Indoor Playground--Trampoline Park
Normally, the size of trampoline park is around 1000㎡to 3000㎡, as a result of which, it can contain various projects for pleasure. It has so many parts for children and adults to choose, like Free jumping area, Trampoline track with barrier, Spider wall, Olympic Trampoline for running on the wall, Climbing wall, Dodge ball trampoline, Foam pool, High platform with Turbo Tube Slide , Ninja Warrior Course project, Basketball trampoline and so on.
Jumping zone
The main jumping zone are separated by some foam padding. There are also inclined trampoline walls you can bounce off, and a gymnastics-style runway for working on your somersaults and back handsprings.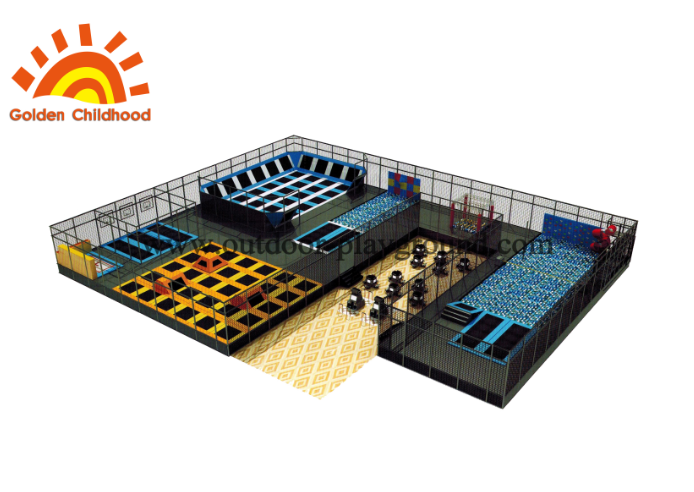 Dodgeball trampoline
Surrounding the main jump zone are all kinds of other activities that are made more interesting by adding trampolines, such as the extreme dodgeball court.
The dodgeball area, which features flat and trampolines, is for people 12 and up – a lot of people take dodgeball pretty seriously, meaning it can be a little dangerous for the little ones.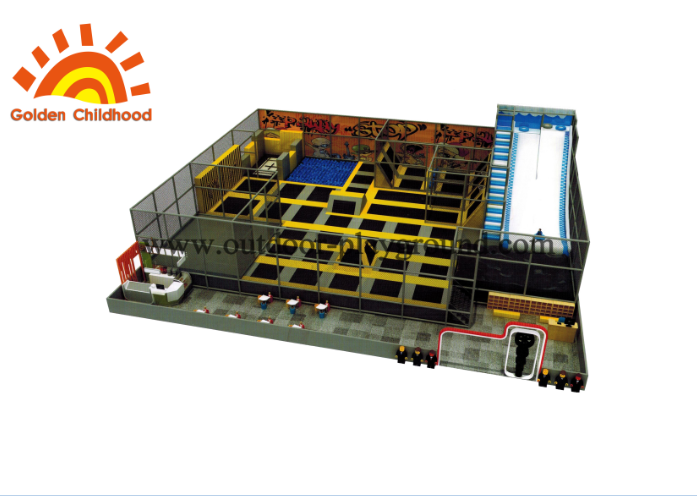 Basketball trampoline
Just like the dodgeball trampoline, there is a basketball hoop on the wall and children can play basketball with their friends on the trampoline.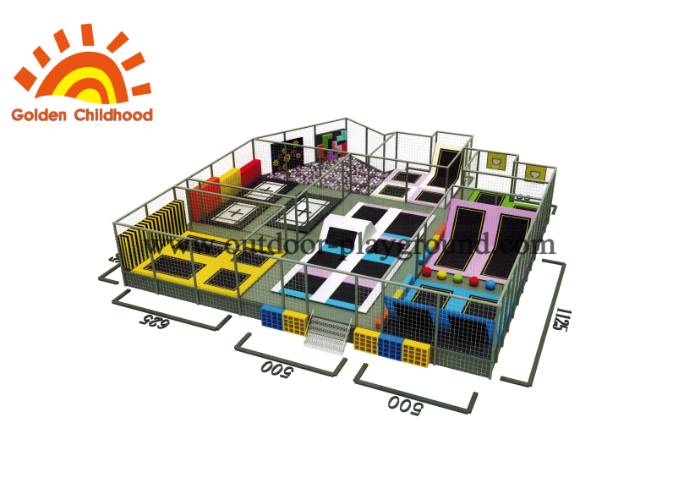 Balance beam
A balance beam set up in the foam pit of the rock wall area, with foam batons on each end. This is where you can live out your American Gladiator fantasies and knock your opponent off the beam and into the foam.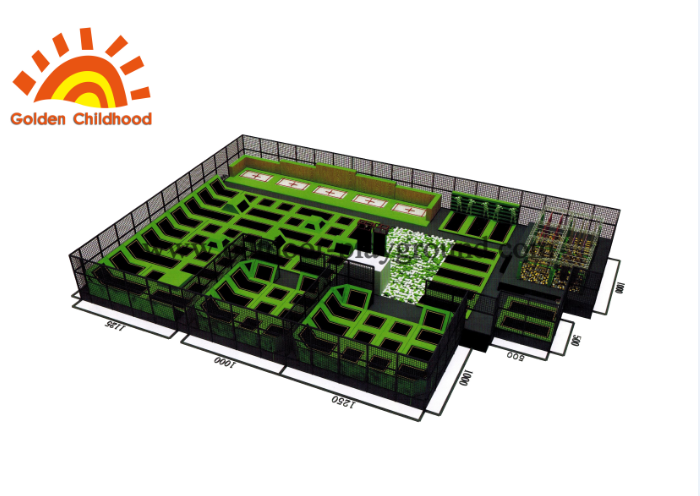 Olympic trampoline
Olympic trampoline is a trampoline with better elastic and flexibility. It usually combine with a wall, so people can try wall running, which is hot activity by america teenager. In addition, people can practice more difficult behave on that because they can jump higher and that is available for them to spend more on more various post.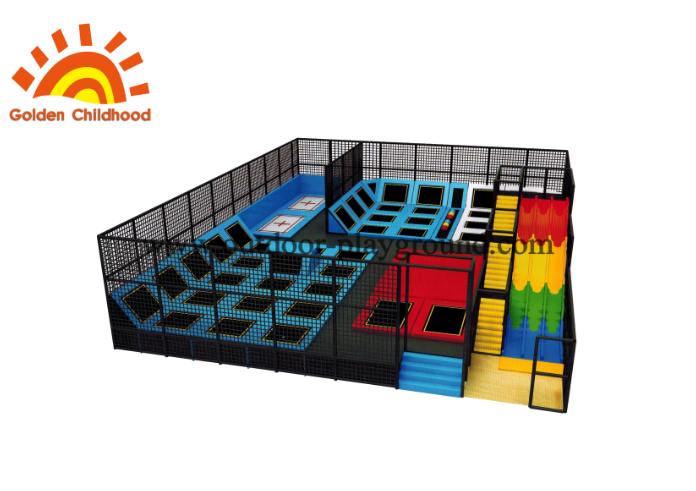 High platform with turbo Tube Slide
Turbo Tube Slide is the ultimate backyard activity center slide! The Turbo Tube Slide easily attaches to the 60" or 5' high platform.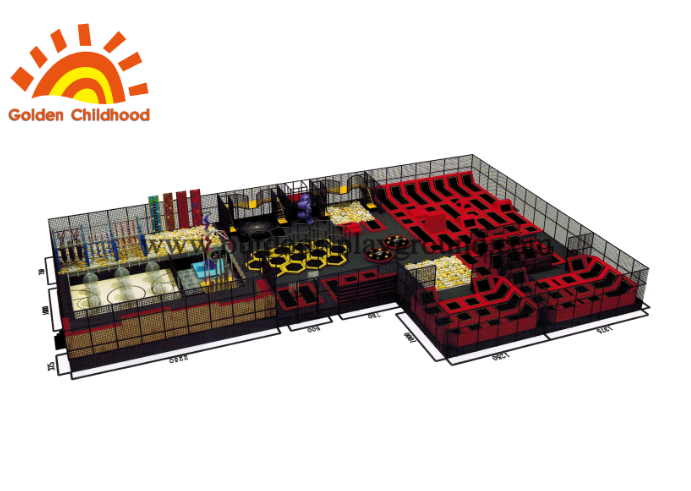 Large slide with Sea ball pool
Children can be hang out on the nearly 90 degree slide with a rope until they let it go themselves to have a motion of a free falling body and rush into the sea ball pool.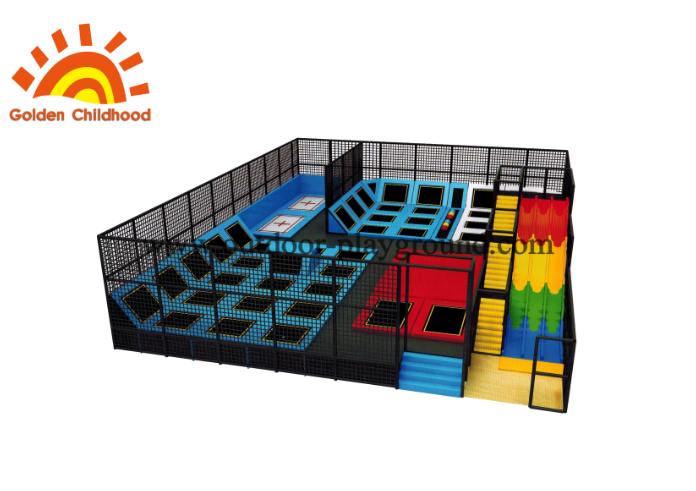 Ninja Warrior Course project
Ninja Course is the ideal new adventure for your gym, camp, or business. NINJA DIMENSIONS. Adventure solutions utilizes advanced 3D design tools to conceptualize, layout, design, and engineer your project. All obstacles are engineered to ensure maximum strength, product life, and safety.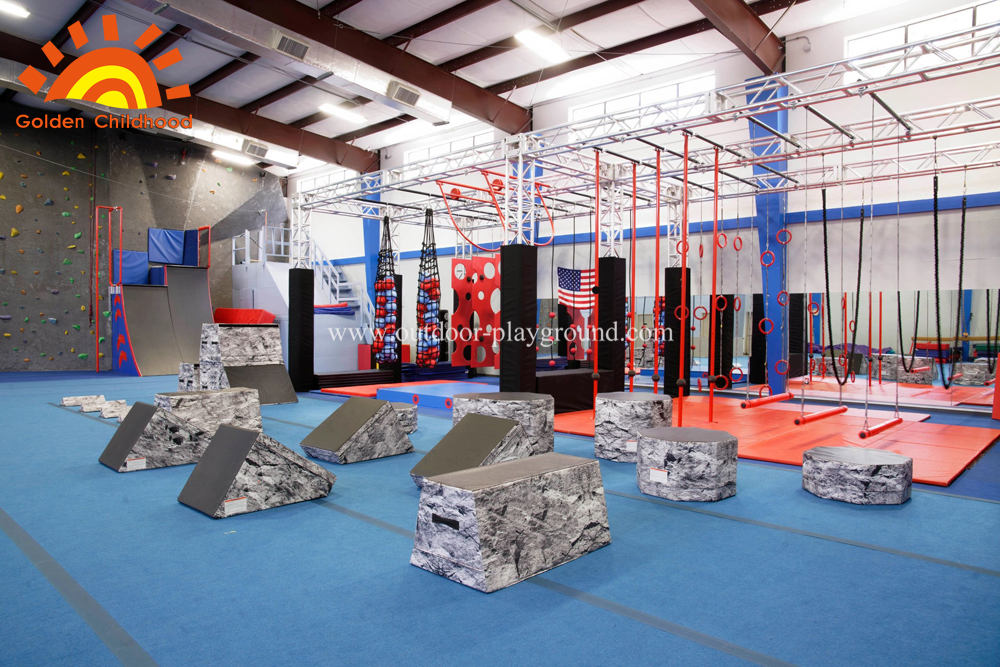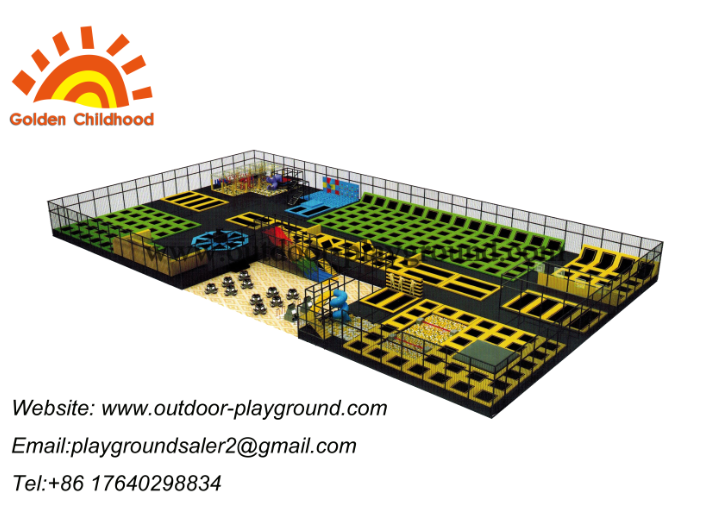 You can find all of the essential pieces to make a fun and engaging playground, such as:
play equipment Playground Spring
Playground Seesaw
Playground Swings
Dynamic Playground
climbing structure wooden playground
playground set
Climbing Net
Freestanding Slide
Playground Sandboxes
playground slide
playground backyard
Multi Functional Play Equipment Freestanding Slide
Indoor Playground
Playground Equipment
Trampoline Park