The island of Nantes was created by François de la Lozie and Delarozière. This shipyard's industrial park, as the name suggests, is now abandoned The location of the old shipyard.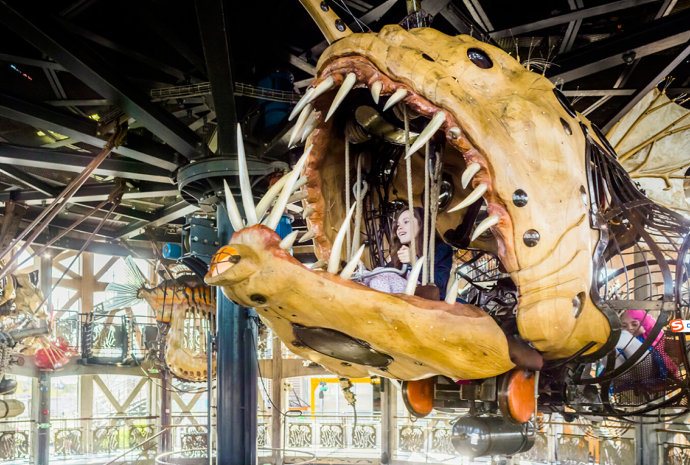 Mechanical Island is the central corridor of the old shipyard in Dobichon, an engineering park. The architect created a mechanical island paradise on one of the main roads, with a total area of 3,000 square meters and a height of 7.5 meters. It is a two-story building. According to official statistics, when the number of tourists opened on Saturday, June 30, 2007, there were 2,200 tourists who bought tickets. There were 51,500 tourists in the first month of the opening, 138,500 in the first three months, and the first six There were 194,000 people in the month, and a total of 288,000 tourists were received in the first year, which increased to 521,032 in 2013.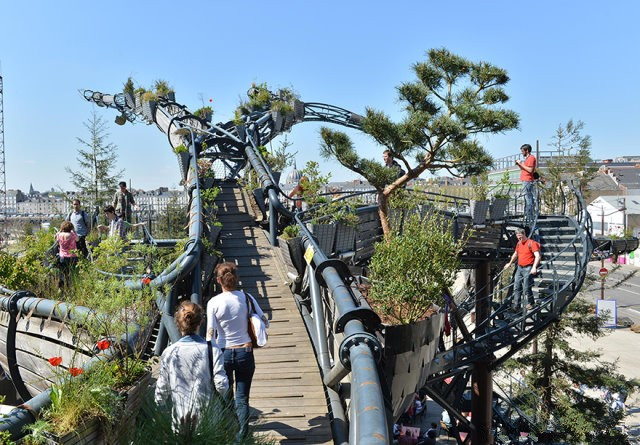 The Nantes Machinery Island sightseeing area is particularly popular with the giant elephant installation mentioned above. It was placed in the middle of the Grand Machine Museum on June 30, 2007. It is made of wood and steel, with a total of 48.4 tons, a height of 12 meters and a width of 8 meters. It can seat 52 tourists. Engineers built a rotating ladder from the area near the elephant's nose to the elephant's back. Climbing up the ladder, you can climb up and overlook the entire machinery island and the commercial square in the center of Nantes in the distance.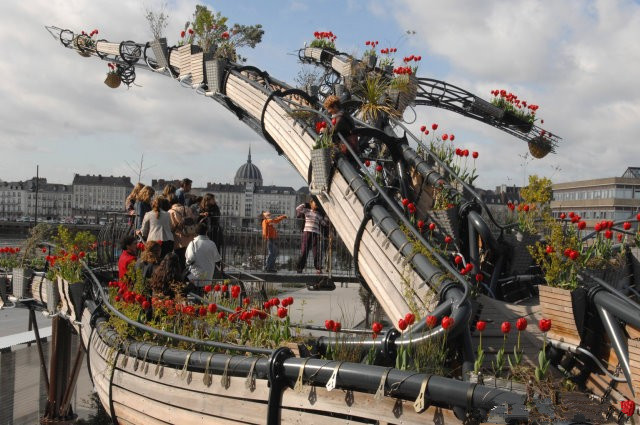 What's interesting is that every step of this super behemoth elephant takes every step. Everyone can feel a shock with a "beep". In the summer, elephants are even more interesting when they travel. Elephants walk around, not only occasionally there are elephant roars, but also suddenly splashed water around the crowds. Those tourists who are dazzled by the sun on the bare island are scared to call them ran away, afraid of flooding, but when they came back to God, they smiled, still willing to enjoy the temporary coolness.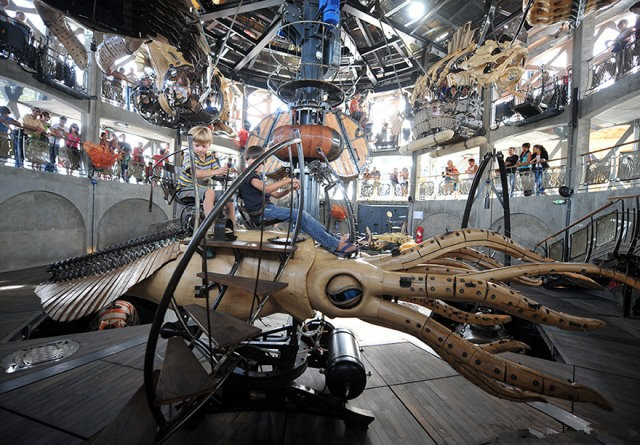 When you arrive at the Nantes Machinery Island, of course, you have to visit the so-called Ocean World's carousel, which is a carousel-like carousel of children's favorite, and there are all kinds of underwater animals and mechanical devices on it.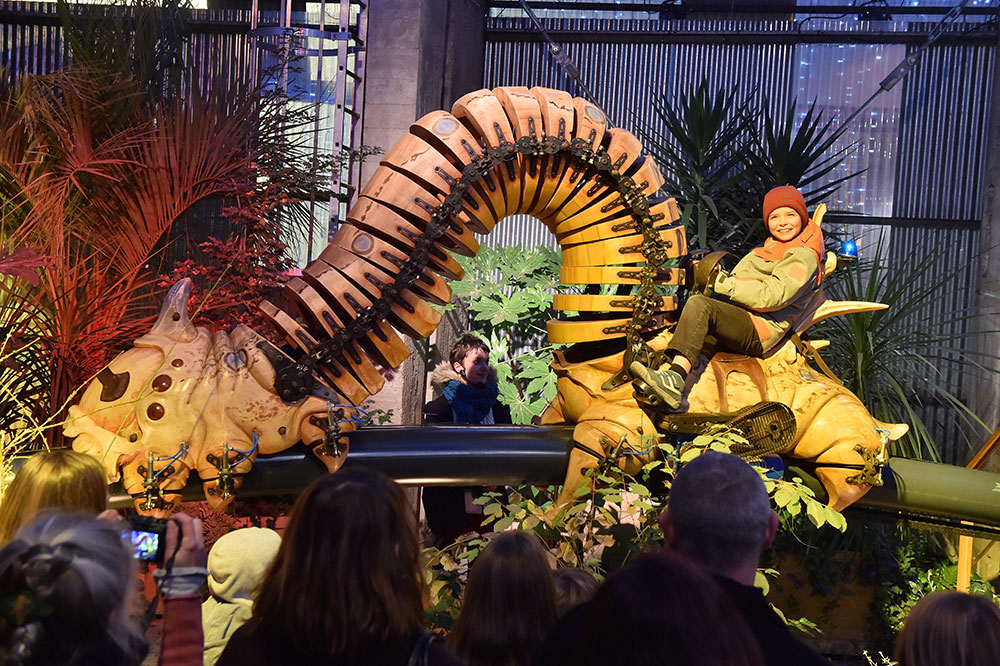 Sea World Rotating Disc, 25 meters high, has 36 kinds of movable elements representing underwater creatures, a total of 3 floors: the sea floor, the abyss, the sea and the ships. It can seat 300 passengers, of which 89 can be on the machine. Since the opening of this tourist attraction, these mobile elements have been created and displayed in the "mechanical corridor" and workshops.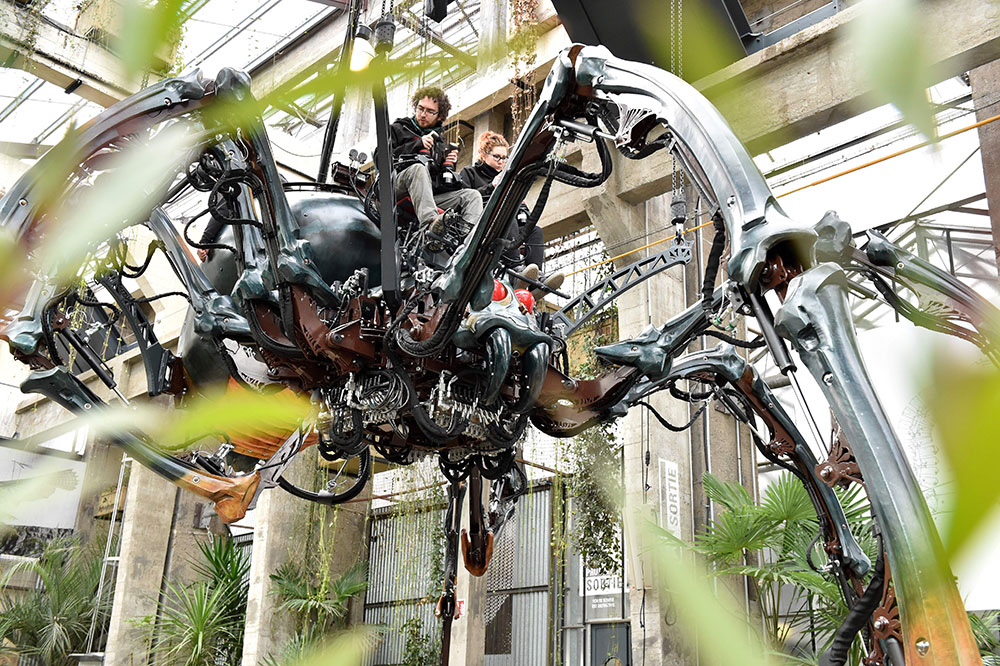 On the mechanical island, you can also visit the exhibition gallery of mechanical objects, from the sketch of the developed machinery to the manufacturing activities in the factory; this is the process of showing the creation to the tourists in the mechanical corridor. Since 2012, tourists have been invited to operate these deep-sea animals in the Sea World disc spinning floats,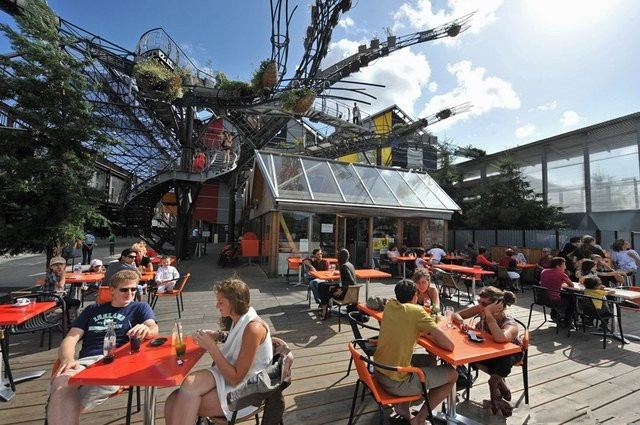 In addition, the largest project plan of the machine island is the "heron tree". After the completion, it will be a tree made of steel with a diameter of 50 meters and a height of 35 meters. It will reach 45 meters in height to the head of the flying heron. There are two herons flying above. Tourists can climb up one by one with branches to see the amazing hanging gardens in the sky, and can climb under the wings of the heron, creating a price of about 35 million euros.

About Company:

Shenyang Golden Childhood Company is a Outdoor Playground manufacturer in China , including Outdoor Play Structure, Indoor Play Structure, Trampoline Park Playground, Playground Climbing Structures. The products of our company have a very good quality and an innovative style. We have a good reputation in the Outdoor Playground Equipment market.

Shenyang Golden Childhood Company has in the manufacturing market for over 30 years, which you can find in our customers in this market. It is important to mention that we have an excellent engineer and designer to provide you with after-sales service. Any questions will be answered quickly. Also, we have accumulated extensive experience exporting our products to many countries in Europe, Asia and South America.

Email: playgroundsaler2@gmail.com