There are many designers in the world that have made children's amusement parks unique by using fantastic ideas. There are many recycled objects that have been converted. For example, there is a tire playground in Tokyo, Japan. His specialties are dinosaurs, monsters, bridges, slides and The swings are made up of thousands of car tires, and there are tires scattered around them so that children and parents can stack, roll, jump and climb and enjoy playing.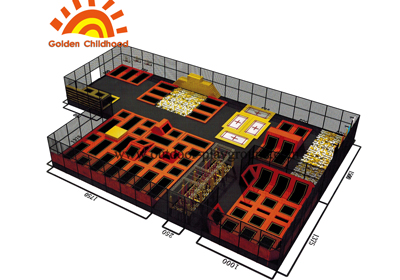 The design of the Tire Amusement Park has many imitations at home and abroad. It turns waste into treasure and is green. The Dutch designer Anna Marie van Sprandte reclaims used car tires and builds 1,000 refugee children on the border between Thailand and Myanmar. A paradise for amusement, Luoyang in southern Fujian and other places also have tires designed and built by the Chinese people.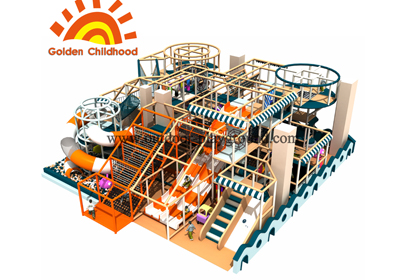 In Fairfax County, VA, there is a new playground and it looks like an ordinary playground at first sight. However, parts of the park - such as swings, carousels and monkey stands for children's climbing games - have been carefully designed to allow physically defective and sound children to play together. The designer also built a swing with a backrest and a wheelchair-friendly ramp so everyone can have fun. The passage between the facilities is a colorful, non-slip surface for easy access.
Some areas of the park encourage group interaction while others are quieter, independent areas where children can play alone. In the playground, children's social and communication skills can be enhanced and they have the dual role of learning and playing.
Designing an ingenious playground is more appealing to children than an average playground, and it is also easy to become a hot topic in the local area.
About Company:
Shenyang Golden Childhood Company is a Outdoor Playground manufacturer in China , including Outdoor Play Structure, Indoor Play Structure, Trampoline Park Playground, Playground Climbing Structures. The products of our company have a very good quality and an innovative style. We have a good reputation in the Outdoor Playground Equipment market.
Shenyang Golden Childhood Company has in the manufacturing market for over 30 years, which you can find in our customers in this market. It is important to mention that we have an excellent engineer and designer to provide you with after-sales service. Any questions will be answered quickly. Also, we have accumulated extensive experience exporting our products to many countries in Europe, Asia and South America.