Wulaba is one of the best playgrounds in Sydney, Australia.Wulaba Park features an exciting playground designed by landscape architects and Sydney artist Nuha Saad. The result is an elegant design that looks very beautiful with towering lines and bold colors. We learned from designers that the main challenge of Wuluba Park is to maximize the value of the game in the structure while maintaining architectural and aesthetic intent. Of course, we must comply with Australian building codes and relevant Australian standards. That's why we work with proprietary playground project vendors and certified engineers to collaborate and coordinate with many stakeholders to create integrated designs that meet safety standards and provide an unforgettable experience. Street Furniture Australia furnished it with custom seat backrests and table settings.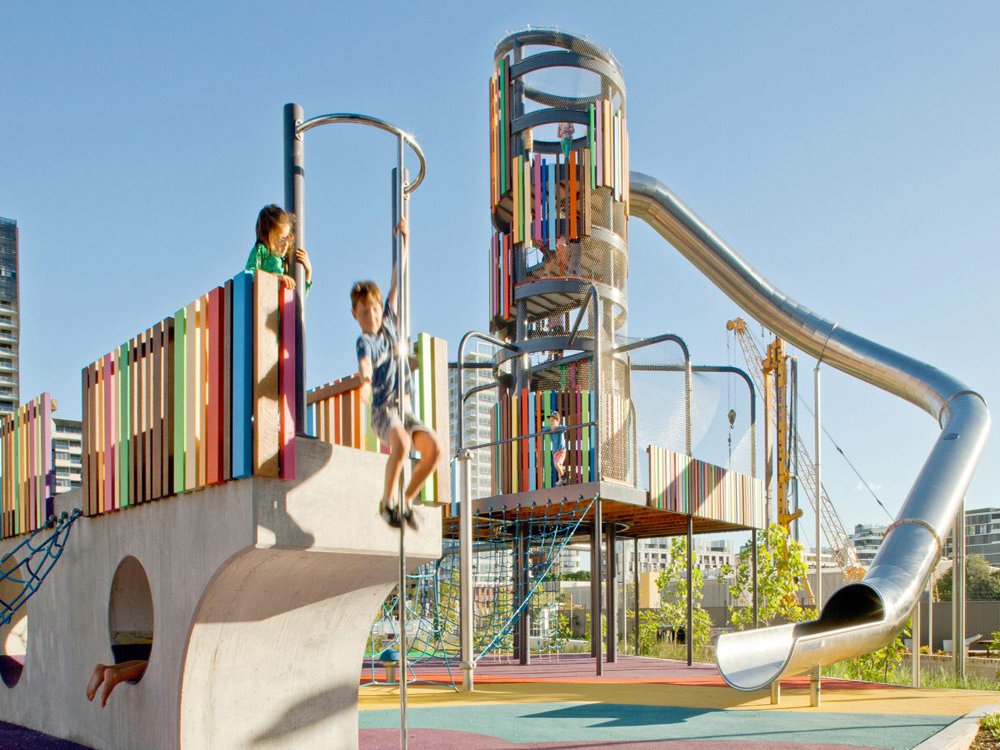 The name of the park is "Wulaba", which is an aboriginal language meaning rock kangaroo. Until the early 20th century, Waterloo was the largest swamp in the area and had many rock kangaroos. Today, the park has become a place where human kangaroos hop around and burn off some energy.
Wulaba Park is located between the towering apartment buildings in Waterloo's newly created area (on the surface, it is an "outdoor" area built for the residents of these neighborhoods). It actually provides more than 4,000 square meters of space that everyone can enjoy. The rainbow-colored playground is dominated by towering slides. You have to climb a series of devices to reach the top of the slide, and the space is covered with barbed wire to avoid falling. Moreover, if some small falls or falls do occur on the playing field, the soft fall surface will cover most of the area, thereby greatly reducing its impact.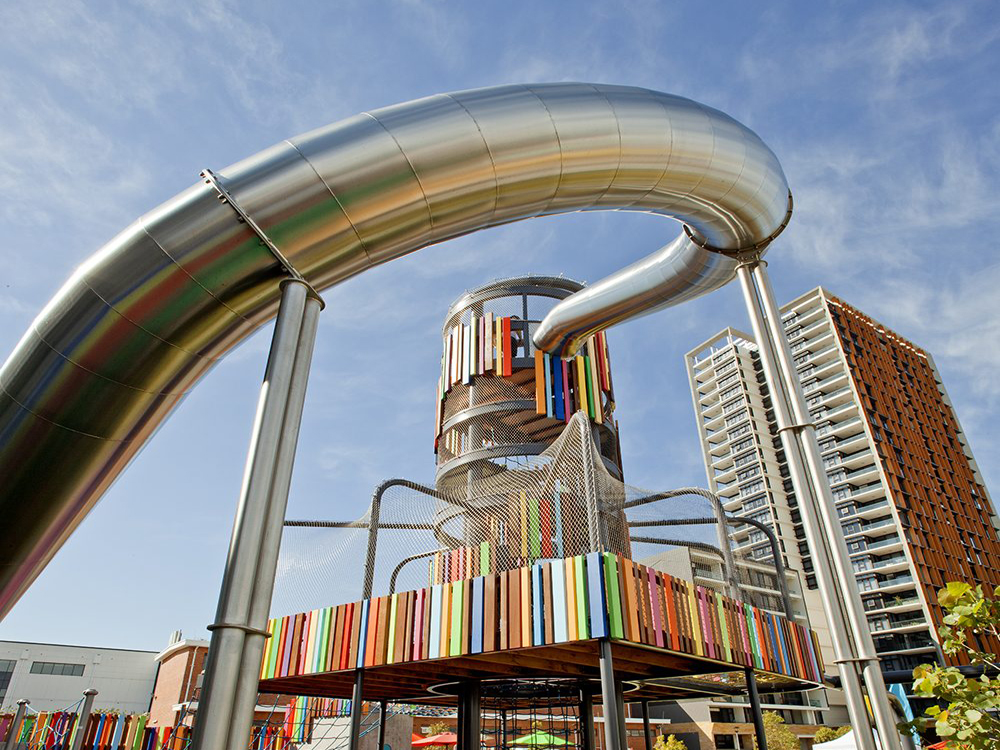 In the middle of the park is the Green Square, heading to the Green Square, you will find a rainbow-like fantasy world including slides, towers, tunnels, nets and swings, and one of the giant slides is suitable for young adventurers. Sydney artist Nuha Saad has also carefully designed a playground for young children. In order to let all ages experience the fun of the playground. She crafted a soft floor that looked like colorful ice cream swirls and a net of nets and ladders leading to a three-story metal slide.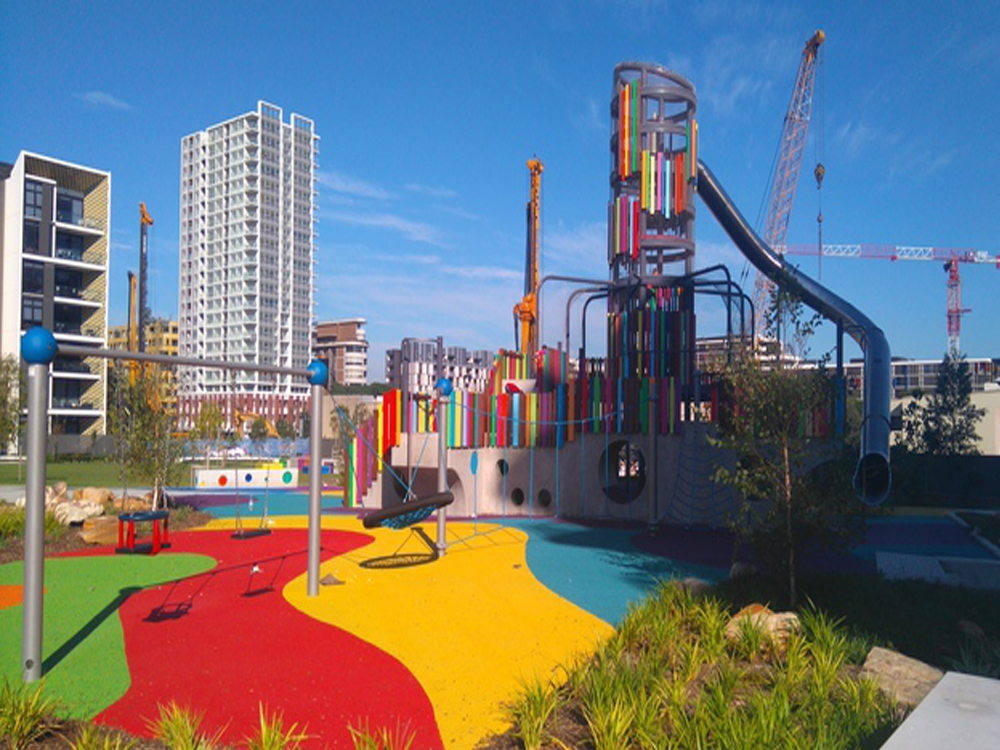 In addition to the huge slides, the park also has colorful climbing towers, decks, and various mosquito nets and swings. In addition to rides, the park has a large lawn area with a handball court and two table tennis tables.
Huge concrete blocks draw people to play here, while towering colored railings add magical touch, surrounded by crooked paths that almost dreamlike, staggered through the park.
This playground is definitely worth your experience.
(#Pictures are reproduced from the Europa Park website)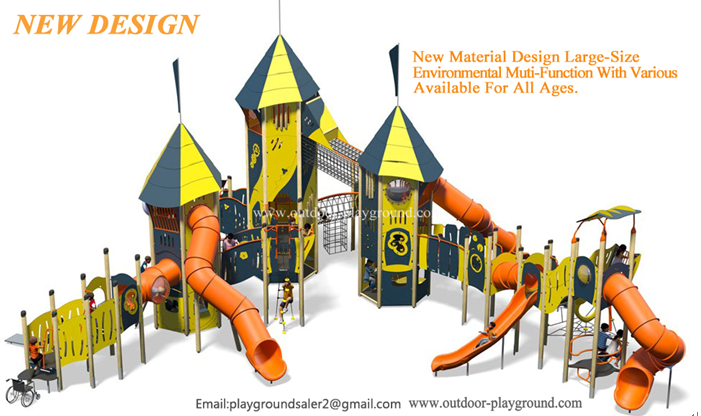 You can find all of the essential pieces to make a fun and engaging playground, such as:
play equipment Playground Spring
Playground Seesaw
Playground Swings
Dynamic Playground
climbing structure wooden playground
playground set
Climbing Net
Freestanding Slide
Playground Sandboxes
playground slide
playground backyard
Multi Functional Play Equipment Freestanding Slide
Trampoline Park