The Children Park is located in the capital of Korea--Seoul, which is about 59,3 hectare and it was opened in the year of 1973. It is a wonderful place for children to free their spirit and get some exercise with the combination of Zoo, Botanical garden and Amusement which keep much natural scenery.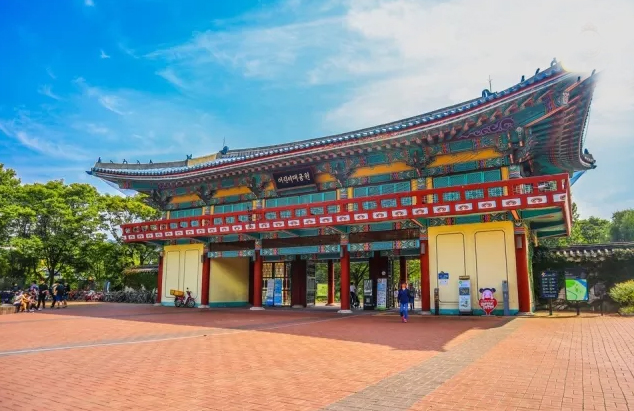 Music Waterfall
Along the entrance road of park, the first thing come into your sight is the music waterfall.
One of the fantastic thing is the water column can change with the music beat. During the sunny day, when sun shine on the waterfall, it will shine like diamond. And in the night, it is full of different color to attract people come around.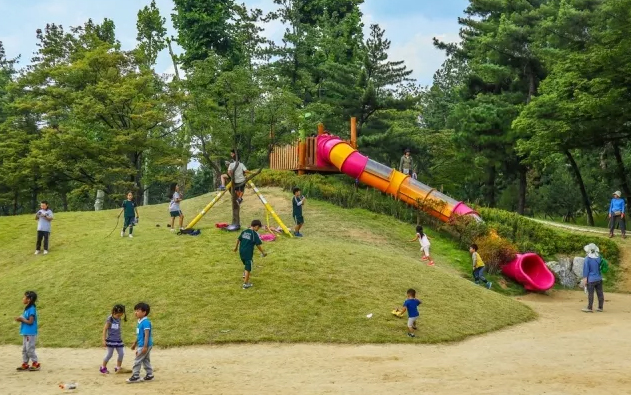 Amusement
There are three different size amusement in the park and the biggest one is not far away from the entrance. A lot of children have been attracted deeply by the large combination Outdoor Playground equipment. Children can also find the Outdoor Playground Equipment like Outdoor Playground Swing, Merry go around, Trampoline Park and so on,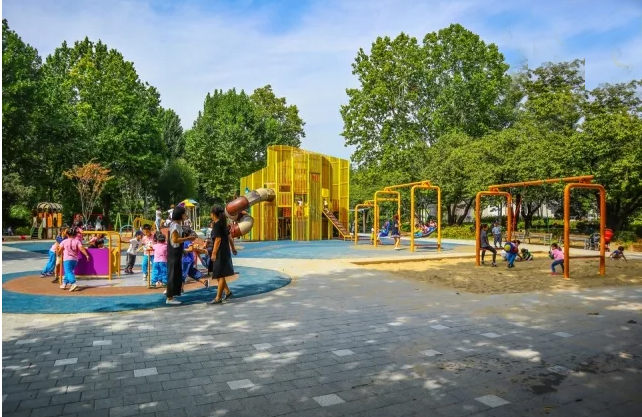 For other two amusement which is near from the back door, with not so many Playground Equipment like the first amusement, children can play them whatever they want because less people. If you don't have much time to experience everywhere, first one is more recommended.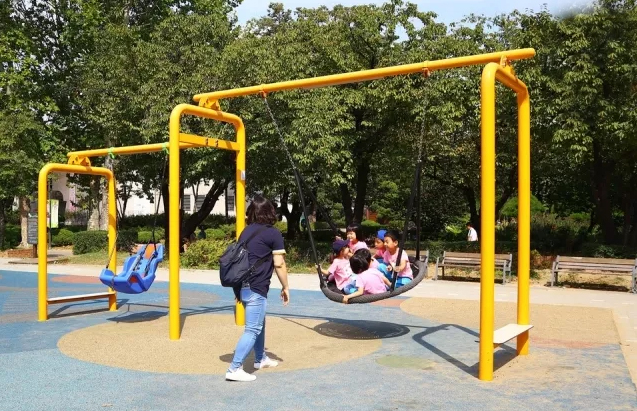 There is also a fairy tale village called "fairy tale village" in the children's park. Beside the fairy tale village is an ecological pond with trees, jungles, meadows, ponds and houses, etc. In addition, the main scenes of 12 Korean legends and fairy tales have been built in the fairy tale village. Children will feel more realistic and fun when listening to stories in the fairy tale world. What's more, there is a "barefoot park" in fairy tale village, where children can take off their shoes and socks, play barefoot in the barefoot park and experience the fun of being in nature. The children's park in Seoul, more than half of which is green, has become more nature-friendly since it was renovated last year. With more than 6,600 plants of 309 species, the arboretum's roof is covered with solar panels that save about 80% of its energy bills a year.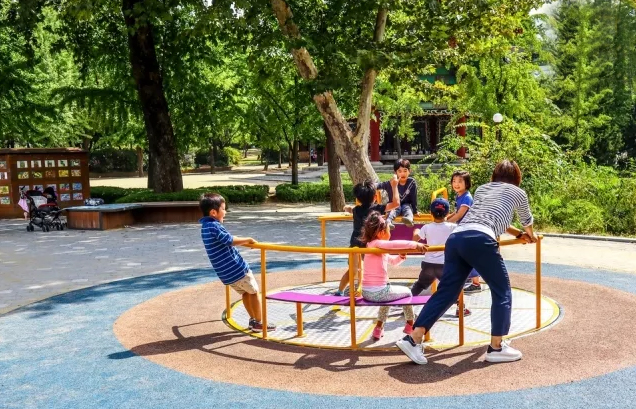 The children's park also has an amusement park called "fantasy land". In fantasyland, everything is upside down, and children play upside down to allow them to use their imagination and creativity. There are playgrounds, water fields and football fields for children to play in. After playing in "fantasy land", we will go to the "image pavilion" to see the various characters in the anime.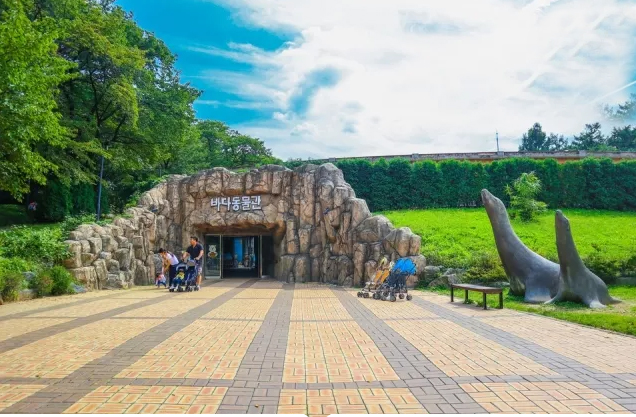 On weekend afternoons, you can also enjoy music at the outdoor forest theater in the grand park. With more than 8,000 seats, the theatre is South Korea's first outdoor performance venue close to nature.. After a day in the park, it is also a great pleasure to sit quietly and enjoy the high-level music performance.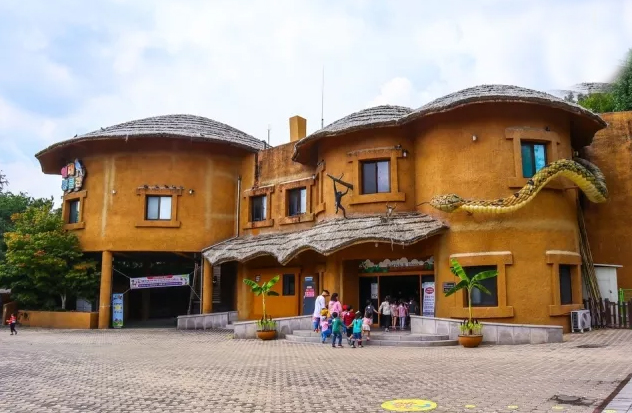 You can find all of the essential pieces to make a fun and engaging playground, such as:
play equipment Playground Spring
Playground Seesaw
Playground Swings
Dynamic Playground
climbing structure wooden playground
playground set
Climbing Net
Freestanding Slide
Playground Sandboxes
playground slide
playground backyard
Multi Functional Play Equipment Freestanding Slide
Outdoor playground
Playground Equipment
Trampoline Park
Shenyang Golden Childhood playground equipment CO.,LTD
Business Type:Manufacturer
Product Range:Playground , Playground , Playground
Products/Service:Indoor Playground , Outdoor Playground , Tube Slide , Playground Swing , Kids Climbing Structures , Trampoline Park Equipment
Certificate:
Company Address:GuanYin industry zone,LingDong area, Shenyang, Liaoning, China


Next: Machinery Island Outdoor Playground Park--Les machines de l'île